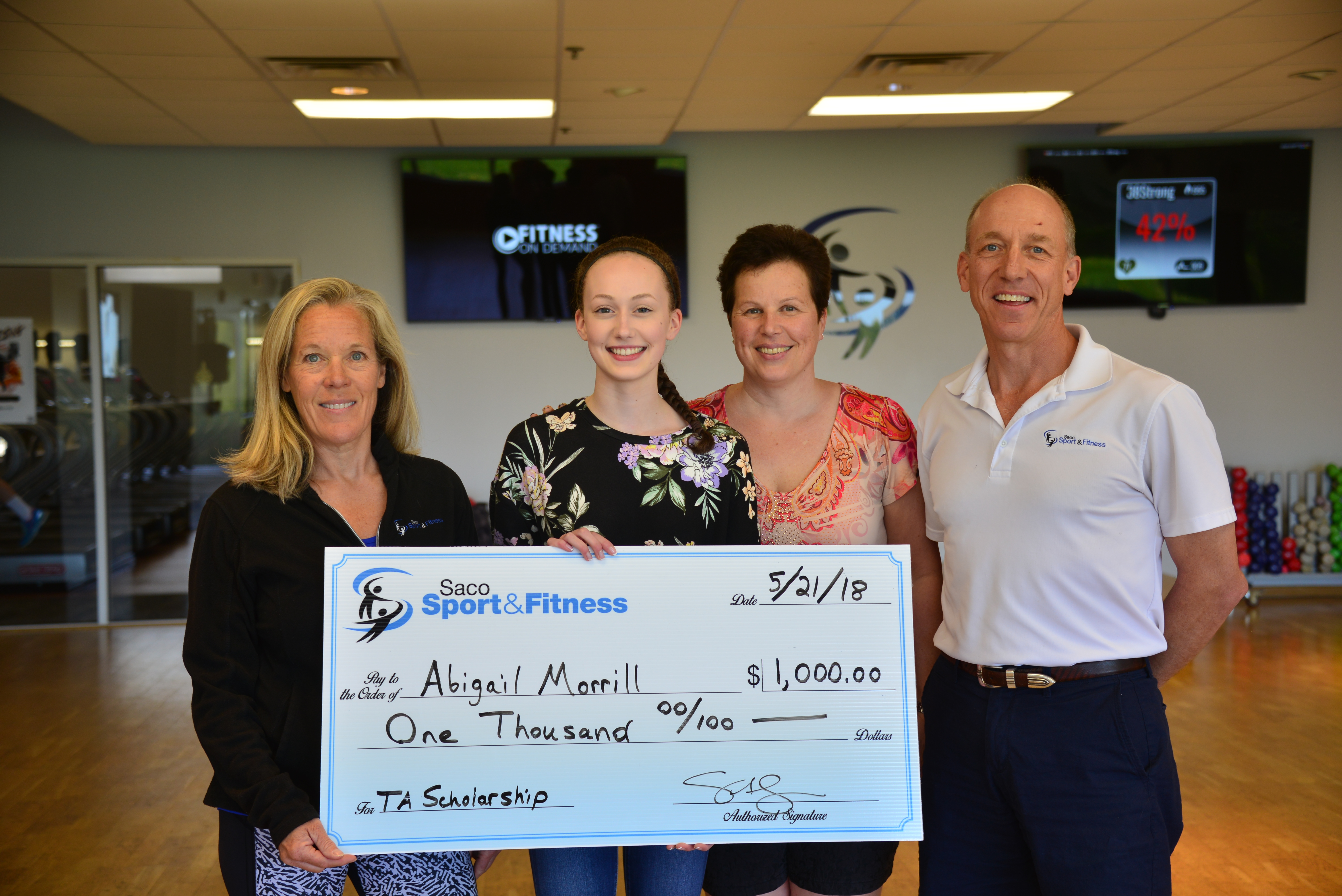 Abigail Morrill is our 2018 recipient of our Saco Sport & Fitness Scholarship!
She is currently a graduating senior at Thornton Academy who plans to major in nursing at Fairfield University this Fall. Her parents are members here at the club.
This is our first year offering this scholarship as a way of encouraging the next generation to go into such fields such a: Nutrition, Health or Physical Education, and Exercise Science.
Because of a generous anonymous member, the scholarship was doubled from $500 to $1,000.
We plan to continue offering this scholarship with plans to expand it with your help. Congrats to the entire 2018 graduating class!