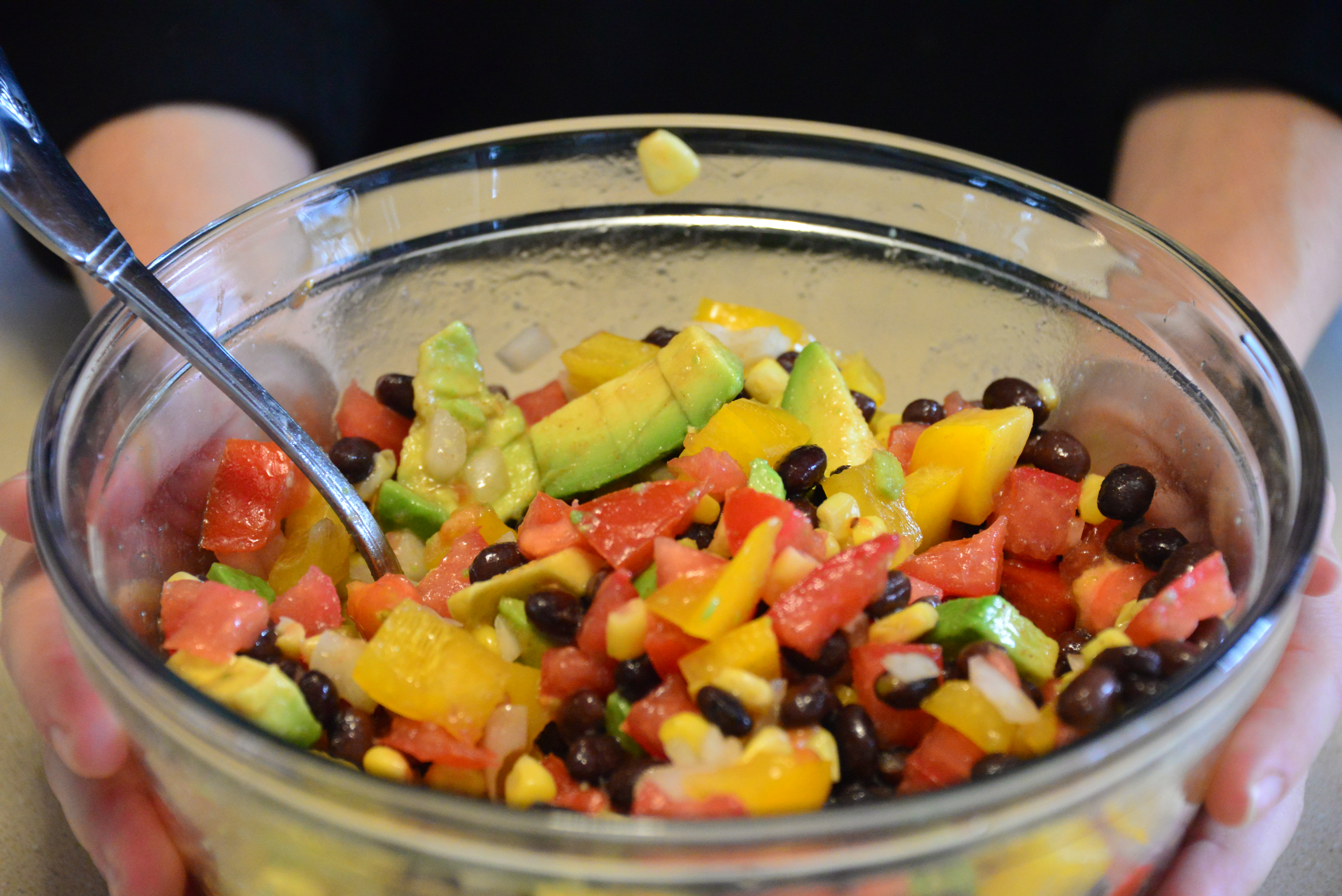 We know just how hard the holidays can be. Whether it be the extra parties with family/friends or the general lack of time weighing you down this holiday season, don't let nutrition add to the frustration. We are here to help! Here is a simple yet satisfying recipe for you to bring to your next family gathering that is delicious and nutritious and bound to impress. Enjoy!
Avocado Salsa aka 'Cowboy Caviar'
Ingredients:
1-15 oz can of black beans, rinsed and drained
1 ripened avocado
2 tomatoes, diced
3/4 cup of thawed frozen corn
1/4 cup of diced onion (sweet or red)
1 bell pepper
1 freshly squeezed lime
1 tbsp extra virgin olive oil
1 tsp of cumin 
Sprinkle of cayenne 
Sprinkle of salt
Simply add all ingredients to a large bowl, toss and enjoy! Is great as a dip or even as a small side dish to a meal.
Meeting your fitness and wellness goals around the holidays can be tough, but luckily we have a 13-week evening program starting Dec. 6th to help you through it. One on one personal coaching with our dietitian team with Commit to Get Fit! FMI email nicole@sacofitness.com.