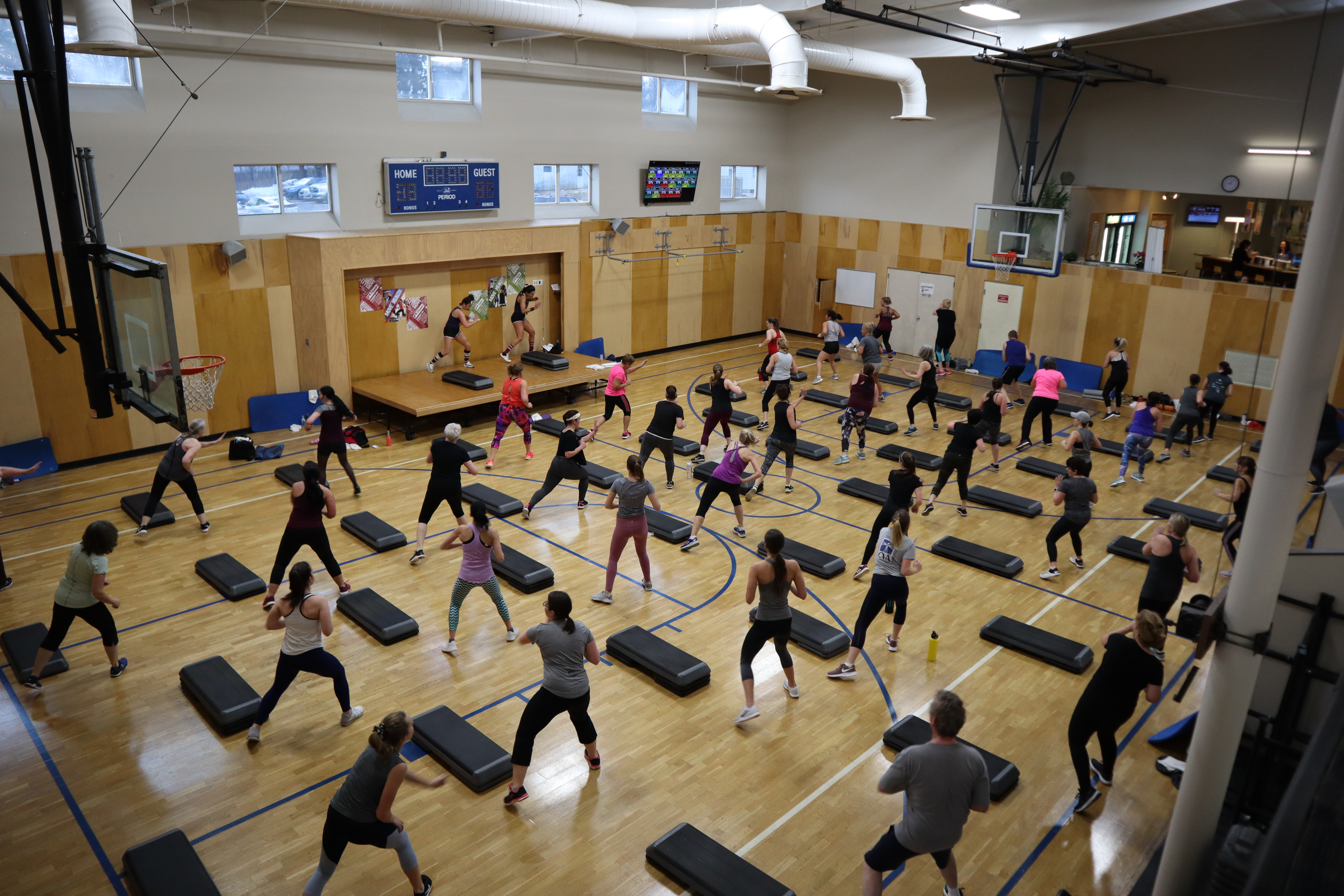 OCTOBER MOVE CHALLENGE
CONTEST RULES:
Pick up your challenge card at the service desk starting 10/5
Each week you must choose 2 of the featured classes to attend
Instructors will initial your cards to show attendance
Turn your completed challenge cards in at the service desk starting 11/1 to earn your Saco Sport "swag bag"
 **KEEP YOUR CARDS IN & SAFE PLACE SO YOU DON'T LOSE THEM!**
Week 1 Featured Classes:
Group Blast:  This is not a traditional a step class workout!  Blast is an athletic workout that includes exercises in cardio, plyometrics, agility and balance.  You will work both on and off the step, creating a dynamic training experience set to motivating music with a high energy instructor!!
Offered Weekly:
Mondays: 5:30am, 8:30am, 4:30pm
Wednesdays: 5:30am, 4:30pm
Saturdays: 8:30am
Group Core: A 30 minute class that strengthens everything from the shoulders to your hips to help increase overall core strength and reduce back pain.  This quick class is gets it done in a challenging format with options for intensity.
Offered Weekly: Tuesdays & Saturdays at 8am
Bootcamp: Get fit in a class that offers a team mentality as you move through several stations.  Bootcamp allows you to work at your own level for timed intervals, and push yourself past those "comfort zones" to increase your overall fitness level.  This class has a little bit of everything!
Offered Weekly: Tuesdays & Thursdays at 5:45pm
Fridays at 8:30am