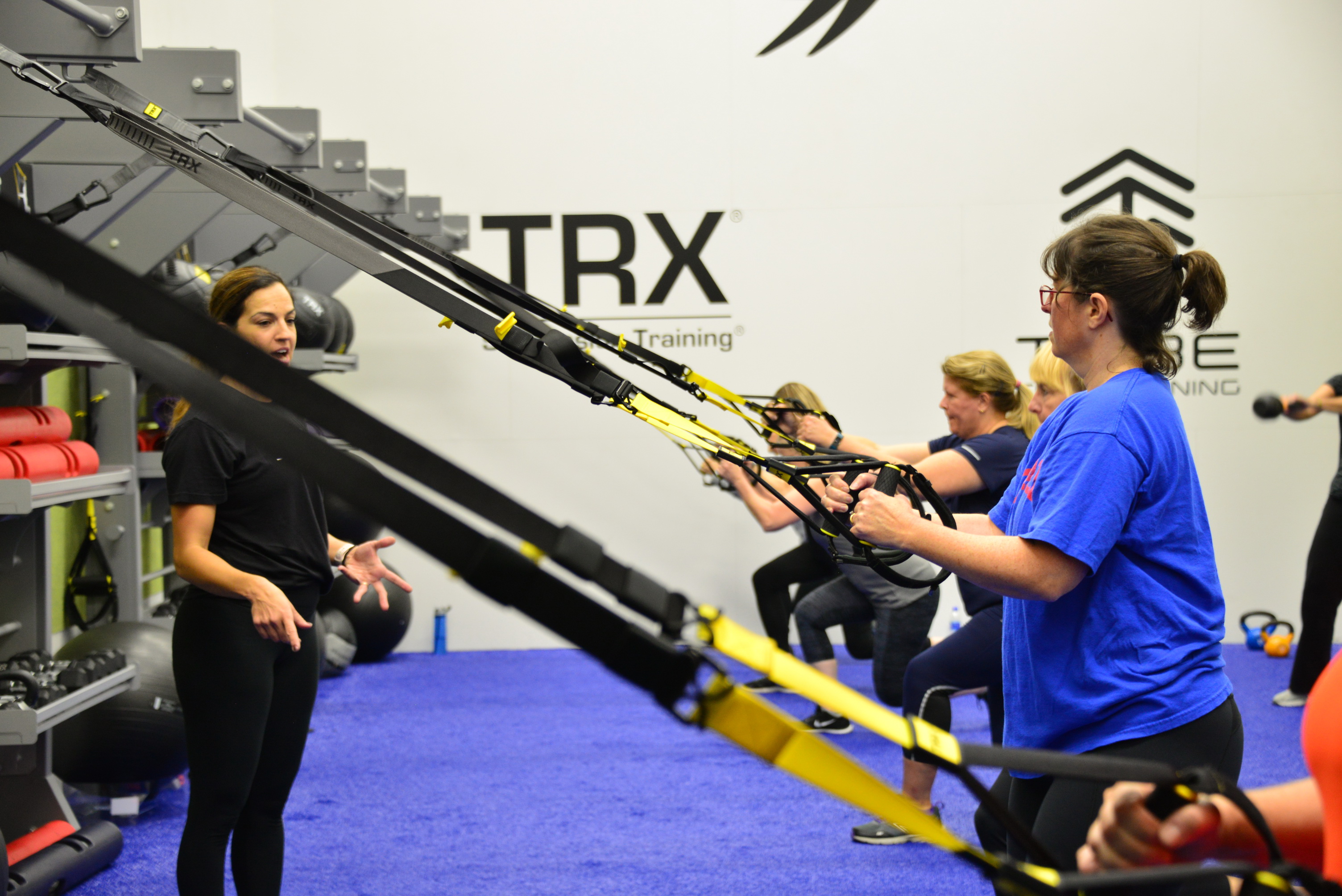 A new TRX class has come to our club!
Free Trial Class
Thursday, January 31 st
4:30-5:30 p.m.
Coach-Linda Burgess, CSCS
Class begins Thursday, February 7 th
and will run for 12 weeks
Cost is $174
SPOTS ARE LIMITED! SIGN UP AT THE SERVICE DESK.
What is a TRX workout?
TRX: Total-Body Resistance Exercise
Utilizes body weight against gravity and by using unstable balance points the TRX® lets you perform hundreds of functional exercises, letting you build strength, flexibility, core stability, and endurance along the way.
Supports all fitness levels and goals. Whether you are a beginner or seasoned athlete, every exercise can be regressed, progressed and varied to allow everyone to be challenged and ultimately improve all aspects of their health and well-being.
Classes are fun, challenging and fast paced. We limit our TRX® classes to a small number of clients so that we can provide detailed instruction and attention. No matter your ability, the TRX® can transform your body into the best you possible, while continuing to challenge you for years!
What Are the Benefits of TRX Training?
Reduced time spent pacing from one training station to another if you want to train different parts of the body.
The core is challenged in every exercise – the core is more than your abs! The core includes pelvis, abs, back and chest muscles. It is the core that improves your body stability, balance and flexibility.
Strong and stable core helps significantly prevent injuries not only in the lower back, but in the whole of the body
Reduces body weight and gravitation – you adapt the system to your fitness level by readjusting your body closer to or further from the anchor point.
TRX helps prevent injuries– You will build strong and stable core and decrease the risk of injury.
More planes of motion challenged – while training with TRX and performing various exercises, you may move in multiple planes.
TRX training is a workout you'll never outgrow!