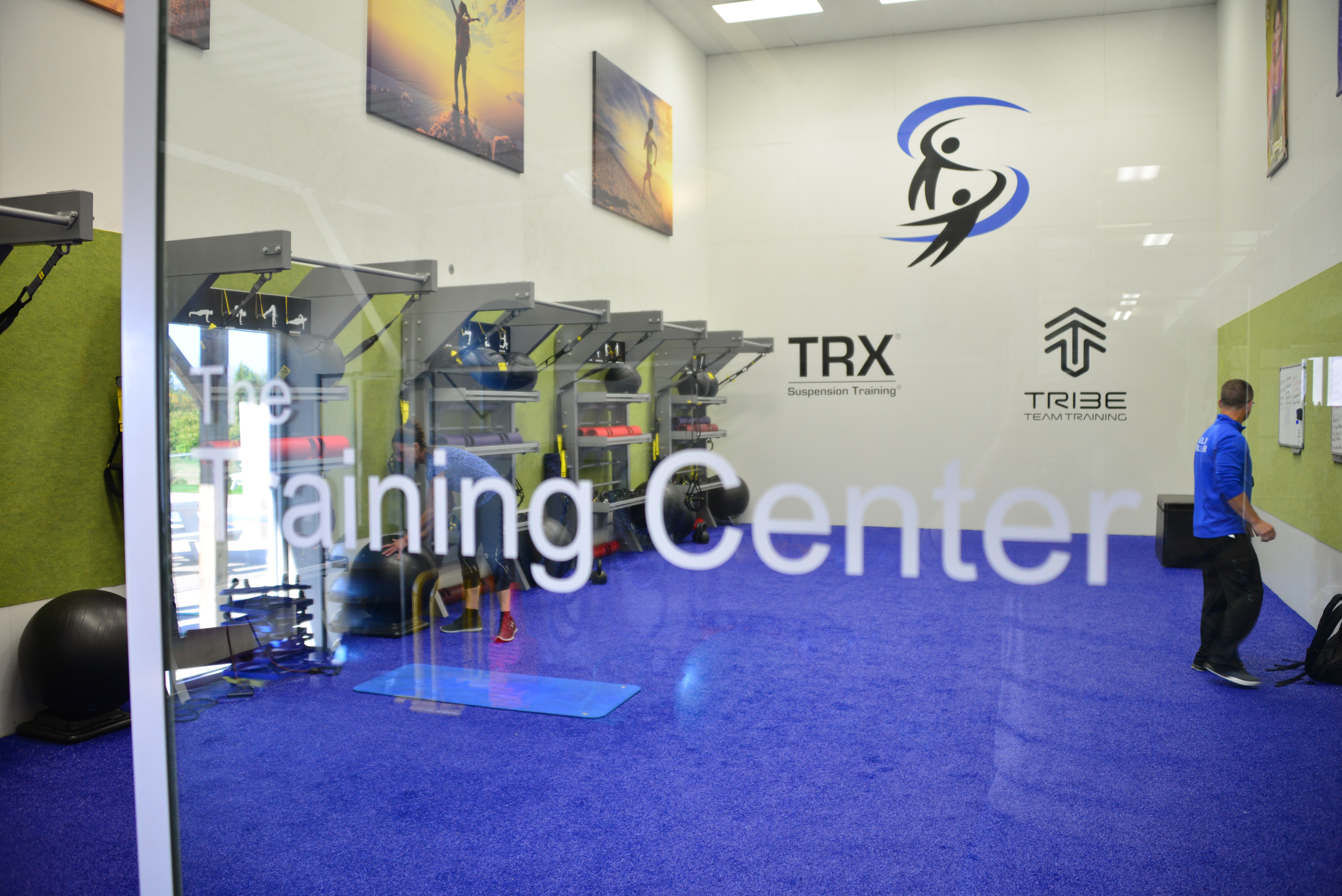 Happy New Year from Saco Sport & Fitness
Thank you for a great 2018 and helping us celebrate our 25th Anniversary! So many great things happened this year. The biggest thrill of the year for us was seeing so many more members achieve their goals and enjoy living happy healthy lives! We also love welcoming new members to our community and want you to know we strive every day to help you find the right program and support system to succeed!
We made some significant improvements this year in re-paving the parking lot, putting on a new roof, building The TRX TRIBE Training Center, expanding the Strength area, adding Fitness on Demand Virtual classes, and adding some great new classes and very talented instructors. We're now also able to bill many Health Insurance plans for the 90 Day HealthyCARE Program and RD Counseling!
Let us Help You. Each year we get better at helping our Members become fitter and healthier by offering fun, fantastic programming and helping each member find the right support program for them. There are many options to get fit beyond using all the great equipment; Group Exercise classes, TRIBE Team Training, Personal Training, Our 90 Day HealthyCARE Program, or meeting with one of the Registered Dietitians. If you would like more guidance, feel free meet with one of our Program Coordinators to find what's right for you They know what to ask to make the right recommendation.
Here's a little fuel for your fire. We know exercise is good for us, here's the Top 10 benefits of Exercise:
Feel Happier
Lose Weight
Good for Your Muscles and Bones
Increases Energy Levels
Reduces Risk of Chronic Diseases (Hypertension, Diabetes, Elevated Cholesterol, Obesity, many Cancers)
Helps Skin Health
Helps Brain Health and Memory
Helps Relaxation and Sleep Quality
Reduces pain
Improves your sex life
One interesting study came out this year saying; "Not Exercising is more dangerous then smoking!"
To help you achieve your goals in 2019, here are a few tips we've picked up over the years!
Set realistic goals in writing: Writing down your goals strengthens your resolve to accomplish them. Then break them down to small chunks and go one step at a time. Keep them in a place you'll see daily.
Articulate your "Why": Knowing what you want to accomplish is important to create the right plan. Knowing "Why" that is important to you is the fuel to keep the journey going! Visualize enjoying that "Why".
Focus on how you feel: Noticeable changes in your body take time, but you will feel better almost immediately. Be aware of the extra energy you have and of how you sleep better.
Work with a PRO: Our Trainers and instructors are pros and passionate about helping you succeed. There is no need to go it alone! Schedule an appointment through the Service Desk.
Plan your weekly exercise schedule: Make your work out a recurring appointment in your calendar. It's best to be at the same time(s) each week. Shoot for 2-3x/week for3 month to get the ball rolling.   
Pack your bag for multiple workouts: Put 3+ sets of work-out clothes in your gym bag at the beginning of the week. Also, put in a plastic bag for the dirty laundry.
Incorporate at least one Group Exercise Class per week: Its fun exercising with other people. You'll make new friends, and the instructor provides extra motivation and guidance. Many members only do classes.
Exercise with your spouse, a friend, or co-worker: Not only will the relationship get stronger, you will push each other to get results quicker. You will also have a lot more fun.
If you miss a work out, start up again right away: We all miss work outs occasionally, no worries, just accept it and move on with your next one. 
Listen to your favorite music, podcast, read, or watch TV while exercising: It will help pass the time and you could kill two birds with one stone and even learn something.
Supplement your exercise program with a sound nutrition: Exercise is only one part of a total plan. Proper nutrition will accelerate your results. Schedule a consultation with one of our RD's, your insurance may pay for it.
Best wishes for a safe, healthy, enjoyable, and prosperous 2019 from the team at Saco Sport & Fitness!
– Scott Gillespie, President