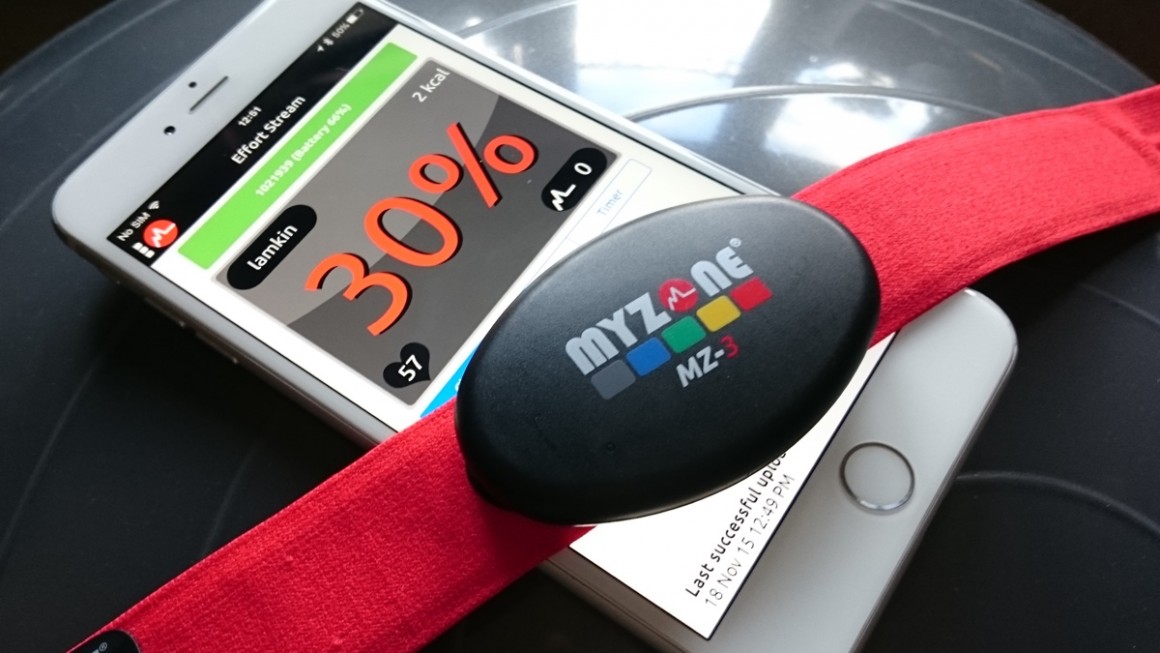 If you've taken a Group Fitness class lately or noticed the big TV's around the club with the colorful boxes you're probably wondering what they are all about?  Here at Saco Sport & Fitness we are proud to offer this award winning fitness tracking system to our members.  MyZone is a game changer in learning how to exercise more effectively and understanding how to maximize your time in the gym.
MyZone is a fitness tracker that accurately tracks your heart rate, calories and effort in real time while you are working out.  Unlike other fitness tracking devices MyZone gives you more information beyond the number of step you take. Your heart rate is being tracked by a monitor worn around your chest which has better accuracy then any wrist worn device. MyZone accurately tracks heart rate, calories burned and your effort based on the different training zones you are in.  It makes exercising fun, by utilizing a MEPS system. MEPS are MyZone Effort Points, awarded based on the time you spend in the different heart rate training zones.
In our Group Fitness classes you can see your exercise tile in real time and understand how your body is responding to the workout. This allows you to understand when to push harder as well as when to allow recovery breaks. Train smarter, not harder!!!
I've found it to be a great motivational tool with group fitness participants and my clients.   It motivates you to get those workouts in, even when time is tight. Many have learned there are many different activities you can do to earn MEPS… shoveling snow anyone? It gets you moving more, and seeing the "reward" of the activities you do with the MEP system. The World Health Organization has set a minimum monthly MEP goal of 1300 for healthy individuals.
Myzone is a wonderful accountability tool by utilizing the community of friends you build in the app, in live group fitness classes or whenever you work out. You can use MyZone both in and out of the club and upload your workouts using your smartphone with the free MyZone App.
If you have any questions on how MyZone can help you on your fitness journey please contact our Group Fitness Director Melissa Densmore at melissad@sacofitness.com. You can purchase the MyZone belt at our Service Desk.