Discover programs designed to help you get the most out of life.
Senior memberships are for those 65 years of age or older. Many Medicare plans include Silver Sneakers and Renew Active benefits and may pay for 100% of your membership. Call or visit our front-desk to learn more!
Conditioning
Increase your cardio fitness, build your strength and improve your balance and flexibility.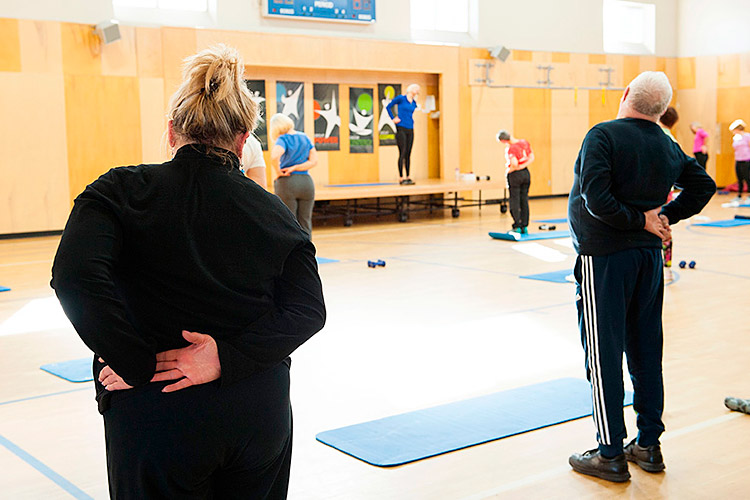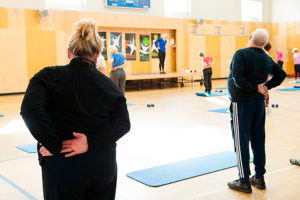 Active Older Adults
Living Fit is an exercise program designed for mature adults and those seeking a more moderate exercise class. This class includes low impact cardio routines, weight bearing, flexibility and balance exercises that will improve coordination and help with every day activities. Please note: This class will be cancelled if Saco Schools (RSU 23) are cancelled due to snow.
Active Older Adults
For active older adults, as well as those who are sedentary and/or unfamiliar with exercise. Have fun and move to the music with exercises designed to increase strength, range of movement, and activity for daily living skills. Hand-held weights, elastic tubing with handles, and a ball are offered for resistance and a chair is used for seated and/or standing support. Please note: This class will be cancelled if Saco Schools are cancelled due to snow.
We don't just care about exercise.
At Saco Sport & Fitness, we understand the unique challenges of aging. That's why we offer discounted rates and membership dues so that seniors can access the innovative programs they need to stay vital, energized and healthy.
Our senior membership programs offer something for everyone with custom classes tailored to your exercise preference and seasoned trainers who can help you maintain a fit and healthy lifestyle.
Here's how to get started.
We know how important your time is. That's why everything we do at Saco Sport & Fitness is tailored to fit your active lifestyle, from the moment you walk in to the moment you walk out.
See what our members are saying...
"This gym is always improving and there's such a. great variety of machines, weights and classes."
"I enjoy this club so much. I like that everybody here takes pride in taking care of their health. They've helped me so much!"
"Awesome people and atmosphere!"
"I've gotten so much help reaching my goals. The staff here is supportive and helpful in every way. I love this gym and I'm so glad I joined!"
Life is too short to go to a gym that doesn't help you reach your goals.